Removable Trailer Bollards
The R1T and R2T Removable Trailer Bollard is the ideal solution for the secure storage of a trailer, caravan or camper trailer.
R1T and R2T consist of 2 bollards connected by a trailer arm fitting which is locked into place. To secure a trailer or caravan you simply remove one of the bollards, place the trailer arm in the middle and replace and lock the bollard.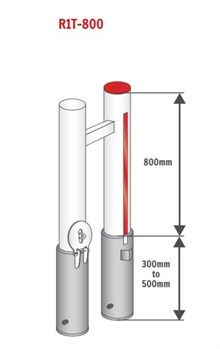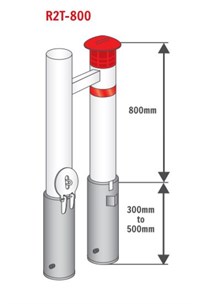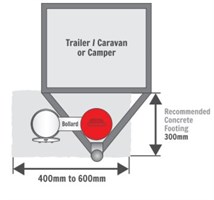 Please click here to view our R1T Removable Trailer Medium Security Bollard Technical Data sheet and here to view our R2T Removable Trailer High Security Bollard Technical Data sheet.